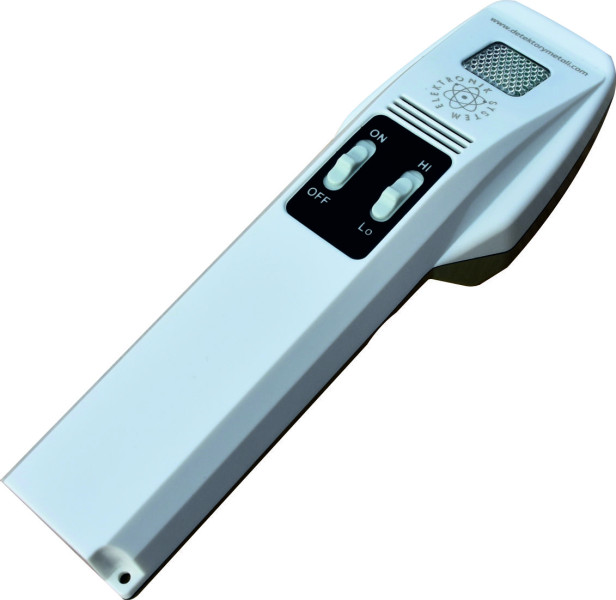 DESTINY
ELEKTRON-RPDM-ST-25 accurately detects and attracts all ferromagnetic metals together. Metal particles are attracted to the surface of the detector probe, allowing them to be quickly and efficiently eliminated. It is used as a complement to gantry and industrial metal detectors for the precise location and elimination of layers with metals in the tested products. This significantly reduces the amount of rejects and material losses in the production process.
GENERAL DESCRIPTION
Based on high technology and meeting international standards, the ELEKTRON RPDM-ST-25 Manual Industrial Metal Detector is equipped with an ergonomic and comfortable handle, it is characterized by high sensitivity, solid workmanship, clear light and sound alarm as well as low power consumption. The device has been equipped with advanced SMD microelectronic components (Surface Mount Technology) assembled using the Surface Mount Technology (SMT) technique, serving as the most advanced micro metal detectors. ELEKTRON-RPDM-ST-25 is an ideal solution for detecting ferromagnetic contamination in the wood, knitting and medical industries.
SPECIFICATION
Magnetic induction detection

Two-stage induction regulation

Very high sensitivity at close range

Adjustable detection level in two ranges: low Lo (20-30 mm) and high Hi (30-40 mm)

Detection area 25x50 mm

Signaling the detection of contamination through an optical-acoustic signaling device.

Power source 2 x 1.5 V (AA) batteries

Operation time - 20 working hour

Dimensions: length 160 mm, width 55 mm, height 45 mm

Weight: approx. 200 g

CE certificate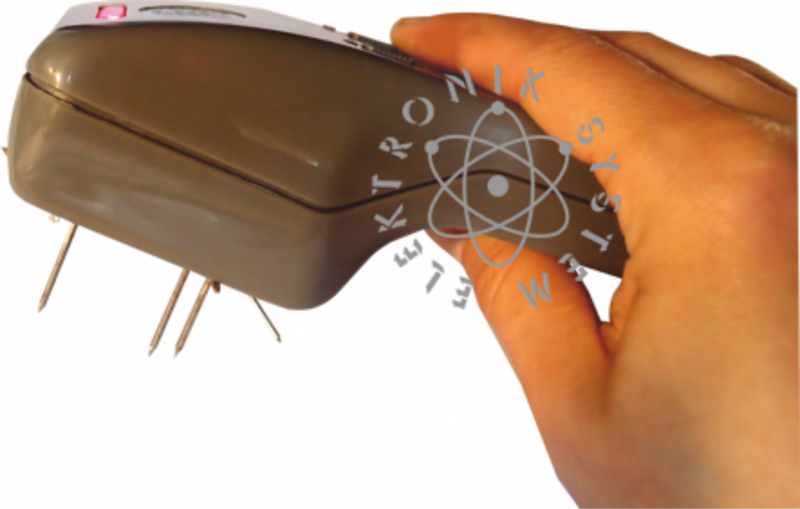 ELEKTRON-RPDM-ST-25 is used as a supplement to the industrial NMD metal detector, in order to perfectly  locate   e.g. a broken needle etc.